Recognition we have received
May 15th, 2006
The site is regularly featured in newspapers around the country as well as on-line on many varied websites including CNN, MSNBC, AOL.com, etc. I have been interviewed by various radio stations in Canada and the US.
CNNMoney

Time Magazine - Asia
Time Magazine/Asia had an article which referenced the site.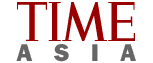 Newsweek - MSNBC
Cheat Sheet: Tips for Tipping
KSTP TV
KSTP TV an ABC affiliate station in St. Paul / Minneapolis MN. Featured in a story on tipping. Click here for a clip of the news piece.
NeatLinks
The Website NeatLinks also featured the site as a one of their "neat" websites.
The New York Times
We have been featured in two articles in The New York Times.

Smart Computing Magazine
Smart Computing Magazine Top Website Award